Server Administration
Basic server administration consists of the following:
1

general server configuration (correction of the main configuration files, scripts for automatically starting services, recompiling the kernel);

2

periodic analysis of system logs to detect failures in server software;

3

setting access rights to server resources;

4

detection of attempted attacks and protection against hacking over the network;

5

system and service monitoring;

6

regular data backup;

7

installation of specialized software on the server by additional agreement;

8

technical support and user consultation;

9

maintaining local documentation.
System administration and support for your Internet projects
Today, IT infrastructure is the foundation for your efficient work. It is essential that this foundation be reliable, flexible, safe and allow you to conduct your business better, faster and more efficiently. Our services can significantly reduce the cost of supporting information systems, while you will receive a consistently high level of service, which may be unattainable in your own organization.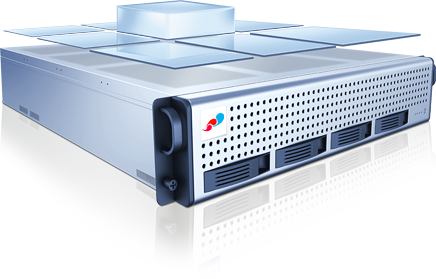 We carry out remote system and network administration of servers and managed network equipment under the following operating systems: FreeBSD, Linux and RouterOS, which includes basic server administration and application server administration.
As a result of our work, your server is optimally configured and protected.

Possible malfunctions will be quickly detected and resolved. In case of a critical situation, if important information is lost on the server, the data can be restored from backups.
If you need your own web server, then the following should be considered:

- complex web server architecture;
- round-the-clock monitoring of server operation;
- data backup;
- server protection.
To achieve the best result, we are ready to offer you a whole range of services

- optimal server configuration;
- qualified technical support;
- round-the-clock monitoring;
- security;
- data backup.
Typical Web Server Solution
The main goal of the office server is to ensure uninterrupted Internet access for the entire internal IT infrastructure of your enterprise through one external channel. At the same time on such a server can work:
email and file sharing services;

FTP and other services;

proxies to control the amount and direction of network traffic;

VPN, DNS, DHCP and firewall services;

data backup and anti-virus database storage services.
To increase the reliability of the server, our employees have developed and implemented a backup channel technology. To do this, the office connects to two different Internet providers: primary and backup. In case of malfunctions on the line of the main provider and, as a result, loss of Internet access, your office server will automatically switch to the backup communication channel.
Order VPS
Order Shared Hosting
Typical Office Server Solution
E-mail is one of the main means of communication within the organization and beyond. It is important that the mail system works stably and reliably. The main tasks that organizations need to solve when working with mail are the fight against SPAM, the reliability of receiving and sending mail, the safe work with mail from any place with Internet access, protection against viruses and unauthorized mailing, and backing up data.
We can offer:
mail system setup on servers (yours or ours);

system and network administration of mail servers;

round-the-clock monitoring;

user consultation;

protection of mail from viruses and SPAM;

providing access to mail from anywhere via the Internet.